It's been so long since we had a credible positive vision of the future that the very concept of progress, an assumption that our culture shared for decades if not centuries, has almost vanished. The message of climate change that we've been getting lately is that if we work very, very hard, we might be able to create a future that is merely grim rather than disastrous. So when something comes along that looks like a magic bullet, we jump on it. All of us, on all "sides" of the climate "debate", spread the joyous news on the Internet and with people we're meeting for lunch — the solution is simple!
A recent TED talk provided an intriguing example. The biologist and former Rhodesian parliamentarian Alan Savory, in "How to Green the Desert and Reverse Climate Change" promoted rotational grazing of large herds of animals as the solution. Based on his success in applying this strategy to large tracts of overgrazed, degraded grasslands in Africa and other part of the world, he went further to imply that all deserts (drawing vast red ovals  around the dry regions of the world, covering most of the map) are explicable as a result of poor grazing practices. He goes further to suggest that ever-increasing "desertification" that humans have heretofore caused might be a significant factor contributing to observed global warming. And then he entices us with a vague claim that reversal of this desertification could be sufficient to reverse much or all of the ongoing anthropogenic climate change problem.
His solution, supported by stunning before-and-after photos, is to manage livestock to replicate the ecological effect of herding animals, thereby maintaining rather than diminishing ecological diversity and reversing the process of desertification. ("Desertification" can be defined as "the process of fertile land transforming into desert typically as a result of deforestation, drought or improper/inappropriate agriculture") (Wikipedia).
So let's take a look at what we know rather than what we wish.
Savory might be a laudable land manager, but in regard to climate change he is on shaky ground. The dynamics of the advance and retreat of the world's greatest desert, the Sahara, is an open question in climatology. There is ongoing study and debate over the mechanisms. It is clear that North Africa has had extremely dry periods in the (geologically recent, Quaternary) past without human intervention, but all the except the most recent 5,000 years tend to be during globally colder phases. Since this anomalous dryness is contemporaneous with the development of herding on a large scale, there is some circumstantial evidence at least that leads to suspicion that the vast extent of the great desert is to some extent anthropogenic.
On the other hand, carbon modelers have a good idea of the sources and sinks of carbon on a global scale, except for the "land" term, which is a residual. However, aside from deforestation, that residual is clearly a net sink – the land is taking more carbon out of the atmosphere than it is providing, this largely due to "carbon fertilization". In any case the imbalance is small compared to the fossil fuel flux which can be measured directly.
None of this is to say that Savory's claimed results are untrue (I have no reason to suspect that) or unimportant (they do match what I see going on in the Texas Hill Country, a large and highly valued area that is visibly stressed in exactly the ways he describes.) It's just to say that on its face claiming an important global climate impact is grossly implausible. It also matches the tendency for the press and the public to focus on (and tenaciously hold to) overstated good news and overstated bad news.
Climate-disruption naysayer Anthony Watt's unbounded enthusiasm for Savory's video, which he lauded as  "a bridge in the climate debate" comes with his "strongest possible recommendation".  Consider, though, that Savory claims to be doing carbon sequestration at a potentially global scale. While I believe this is not entirely correct, Watts thinks such a thing unnecessary: an odd sort of bridge indeed! Of course, we are agreed that livestock management is better than overgrazing. But this hardly seems to narrow the gap between us very much on climate.
It's interesting that even dedicated supporters of Savory have a more nuanced view than the self-proclaimed skeptic Watts does. Here's FinchJ at DailyKos:
Like it or not, industrial man has wrecked havoc upon the biosphere. [Savory's holistic management] is not the only option, globally, for combating climate change. But it is the best option we have to restore the grasslands of the world. It is not appropriate everywhere, but the principles can be applied even in humid regions (see the Salatin's Polyface farm). We cannot magically increase the population of wild ruminants to their pre-decimation levels over night. Even if we could, the process of removing man from the land we have taken would take even longer than breeding them! While I am all in favor of returning much of these grasslands to their former, pre-livestock condition, I think it will take time.

Implementing HM globally is just one of many steps along the way to patching up this biosphere with the parts we have yet to eliminate.
In short, Savory's method won't scale, and some ways he is substantially wrong.
All that said, I'm in the market for magic bullets as much as anyone. One of the most unfair characterizations of naysayers is that climate scientists relish a vision of the future where we'll all suffer! I personally would far prefer an easy, cheap, effective solution to a long list of difficult, expensive and relatively ineffective ones.
I suggest that it is premature to reject Savory's approach altogether. Consider that while his expertise is about livestock and ecosystems, his suggestion is fundamentally about biological carbon sequestration with the soil as a reservoir. Can we expand the world's supply of carbon-rich soil  enough to make a difference?
This is hardly a new idea. In fact its earliest expression is due to Freeman Dyson; we may call it the Dyson Method.
Some may recall how unimpressed I have been by Dyson's comments about climate science, which have been astonishingly as rude and ignorant as some of those from the most over-the-top naysayers. You may also recall that this put everyone in a mood to mock Dyson as acting beyond his sphere of competence.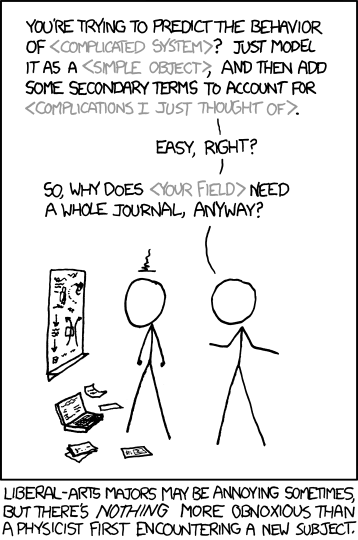 But it turns out, in fact, that Dyson has a bit of credibility. He has at least two publications more or less related to climate science.
Dyson, F.J. 1977. Can we control the CO2 in the atmosphere? Energy J. 2: 287-291.

Dyson, F.J., G. Marland. 1979. Technical fixes for climatic effects of CO2. In Workshop Proc. "Global Effects of CO2 from Fossil Fuels", 1977 Rep. CONF-770 385, USDOE, Washington, DC: 111-1118.
It appears that in the 1970s, Dyson concluded that if it were ever demonstrated that an excess of CO2 were a problem, the CO2 could be scrubbed from the atmosphere and injected into the soil. That said and published, he lost interest in the problem, and has been vaguely irritated by it ever since.
Does he have a point? Can artificially enhanced biological processes remove CO2 from the atmosphere and sequester it in a layer of artificial soil?
Is this feasible? Per capita emissions are one ton per year, and per capita land surface area is about 2.5 ha. So we need to produce about 400 kg carbon soil per hectare or 4 decagrams per square meter. Suppose soil has twice the density of water and is 10% sequestered carbon (I am just guessing at the latter). Then unless I have slipped a decimal point, we are talking about an extra four centimeters of soil per century in the global mean to balance contemporary emission rates. Is that a bad thing?
In practice this won't be evenly distributed, of course. It would require a massive deployment of resources. But as a project it seems not outside the realm of feasibility. But unlike any other carbon sequestration project it would produce a desired end product in itself – more soil rather than less; a reversal of erosion.
As I think about this idea I come up with a vast array of complexities, but I've yet to see anything insurmountable. Soil sequestration  provides not only a positive focus to match that of renewable energy, but a rural/agrarian one as well, which can relieve the culture war aspect of the problem. Savory may not have the magic bullet at the scale he suggests himself, but he may be pointing in a very fruitful direction that has not had enough attention.
Maybe there's a bridge in there somewhere after all.
UPDATE: Savory's specific approach seems drastically less credible in the light of what appears to be informed criticism. The difficulties in sorting wheat from chaff in science-relevant policy are just reinforced.
We still haven't spotted a convincing argument against increasing the size of the soil carbon reservoir as a first order important climate mitigation strategy. It just seems increasingly likely that Savory has no idea how to do that.